OUR PHILOSOPHY AND APPROACH
Since our inception in 1994, Merrion Contracting Limited has built up a large client base spanning across the public and private sector.
Our diverse portfolio encompasses projects for Private and Public Schools, Third Level Educational Facilities, Garda Stations, Golf Clubs, Museums, Nursing Homes, Retail, Cathedrals, Hospitals, Hospices, Medical Clinics, Residential Apartments, Houses and Specialist Restorations. For further details please view our work.
Our growth and success is attributable to our highly skilled staff and technical experts. We recognise that our clients and staff are the lifeblood of our organisation. As a result Merrion Contracting Ltd constantly strives to ensure that the clients receive the highest possible level of service and professionalism. It is also attributable to the fact that there is ongoing investment in our staff.
A measure of the company's dedication to these provisions is the volume of repeat clients for whom we continue to carry out work and the fact that we have a very low turnover of staff.
We pride ourselves on our company culture and how we manage the business, we operate as a tightly knit organisation with a direct collaborative "hands on" approach by senior management to the management of all projects. All the company's resources are directed towards ensuring that all projects are delivered on time, within budget and to the highest quality standards with the principal objective of ensuring client satisfaction.
We look forward to sustaining a long lasting partnership with all our employees and clients and look forward to creating the same with our future clients.
Heavy Construction, Equipment & Machinery Awards 2017
Best Medium Size Building Contractor – Ireland
Irish Concrete Society – Elemental Category 2014
Awarded for Mount Anville Outdoor Learning Facility
Opus Architecture & Construction Awards 2009
Irishtown Garda Station, Irishtown, Dublin 4
Plan Expo Opus Building Awards 2004
Utility Building, Clontarf, Dublin 3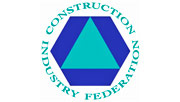 Construction Industry Federation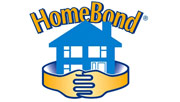 Structural Defect Home Insurance and BER Services in Ireland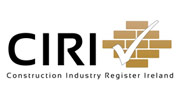 Construction Industry Register Ireland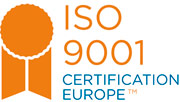 ISO09001 – Quality Management Systems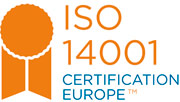 ISO14001 – Environmental Management Systems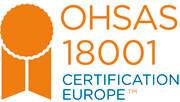 ISO18001 – Occupational Health and Safety Assessment
It is our policy to manage our obligations to the environment in a responsible manner and to take a sustainable approach to developing our company's business.
"Merrion Contracting Ltd regards environmental protection as an integral and essential part of good business practice. We are committed to achieving and maintaining a high standard of environmental quality in all of our operations. As part of this policy we aim to:
Comply with all relevant environmental legislation and best management practices.
Having regard to Merrion Contracting Ltd commitment to the concept of social responsibility, work shall continue in developing and building partnerships with the relevant local authorities, regulators, our clients and local resident groups.
Take account of environmental issues in the planning, design and implementation of projects in consultation with our client's, design teams and customers.
Follow best environmental practice in regard to our own activities, ensuring that pollution prevention is a major consideration in all operational activities.
Having regard to protecting company assets, work shall continue with both staff and our customers in improving awareness of the potential environmental consequences of our activities.
Seek to minimise significant environmental impacts of our activities through the progressive development of environmental management procedures as determined by our business needs.
Establishing objectives and measurable targets against which improvements in environmental performance will be monitored.
Raise staff awareness of the environmental issues and the environmental effects our activities through communication and training.
Review annually our environmental policy and consider the need for any amendments in the light of changing circumstances.
Make the environmental policy statement available to our employees, clients, business colleagues, customers and the public.
Build on the environmental management we have achieved through a process of continuous improvement.
It is the policy of Merrion Contracting Ltd to promote high standards of Health and Safety within the company and to ensure that the best practicable methods of compliance with current legislation and best management practices.
We are committed to prevention of injury and ill health to the safety of our staff and we are committed to ensuring the safety of visitors, clients and contractors on our various sites/workplaces under our control as a Project Supervisor for the Construction Stage.
Merrion Contracting Ltd undertakes to ensure that adequate resources are provided to implement the Health & Safety Policy. At periodic meetings or when deemed necessary our objectives and targets and policy are reviewed to ensure that they continue to reflect the activities of the company.  The Management Team will therefore ensure that:
Adequate resources are provided to ensure that proper provision can be made for health and safety.
Continued Professional Development of all our qualified Personnel is encouraged to keep up to date with new developments in Safety & Health Legislation.
Sufficient avenues of communication are open between all members of staff and Merrion Contracting Ltd management.
All Merrion Contracting Ltd personnel are expected to demonstrate their commitment towards a safe and healthy work environment by complying with the safety policy and associated procedures. Merrion Contracting Ltd will build on Occupational Health and Safety management and occupational health and safety performance through the process of continual improvement.
Merrion Contracting Limited is an ISO Certificated Company and totally committed to following the principles embellished in the 9001/2008 Standard as follows.
By ensuring that the requirements of its customers are met in full, and by endeavouring to enhance the overall service to customers to ensure that they are fully satisfied with the results.
By ensuring that their entire staff are given sufficient training and development support to provide for fully competent staff/teams.
By ensuring through good planning and review that the best equipment is made available for its processes.
By working closely with its customers to develop and maintain first class relationships.
Through commitment to maintaining and developing first class supplier relationships.
Through its management and staff being committed to the policy of continuous improvement of the Organisation and its Customer Services.
Through a commitment to being an efficient and profitable organisation by following good work practice in all areas of its operation.
By planning and establishing measurable objectives based on its Quality Policy for the ongoing development of the company and its customers. These objectives are regularly reviewed and measured by management